Payouts are only available for Belgian and French players for the moment. Opening to other countries is to come.
The taxes for payments are linked to your country of residence which you have entered in your profile. If you move, you can adjust your country of residence in your profile.
First, you must select Credit Reload in the navigation menu
Select the number of coins you wish to reload. We give you a bonus for 250 coins or more!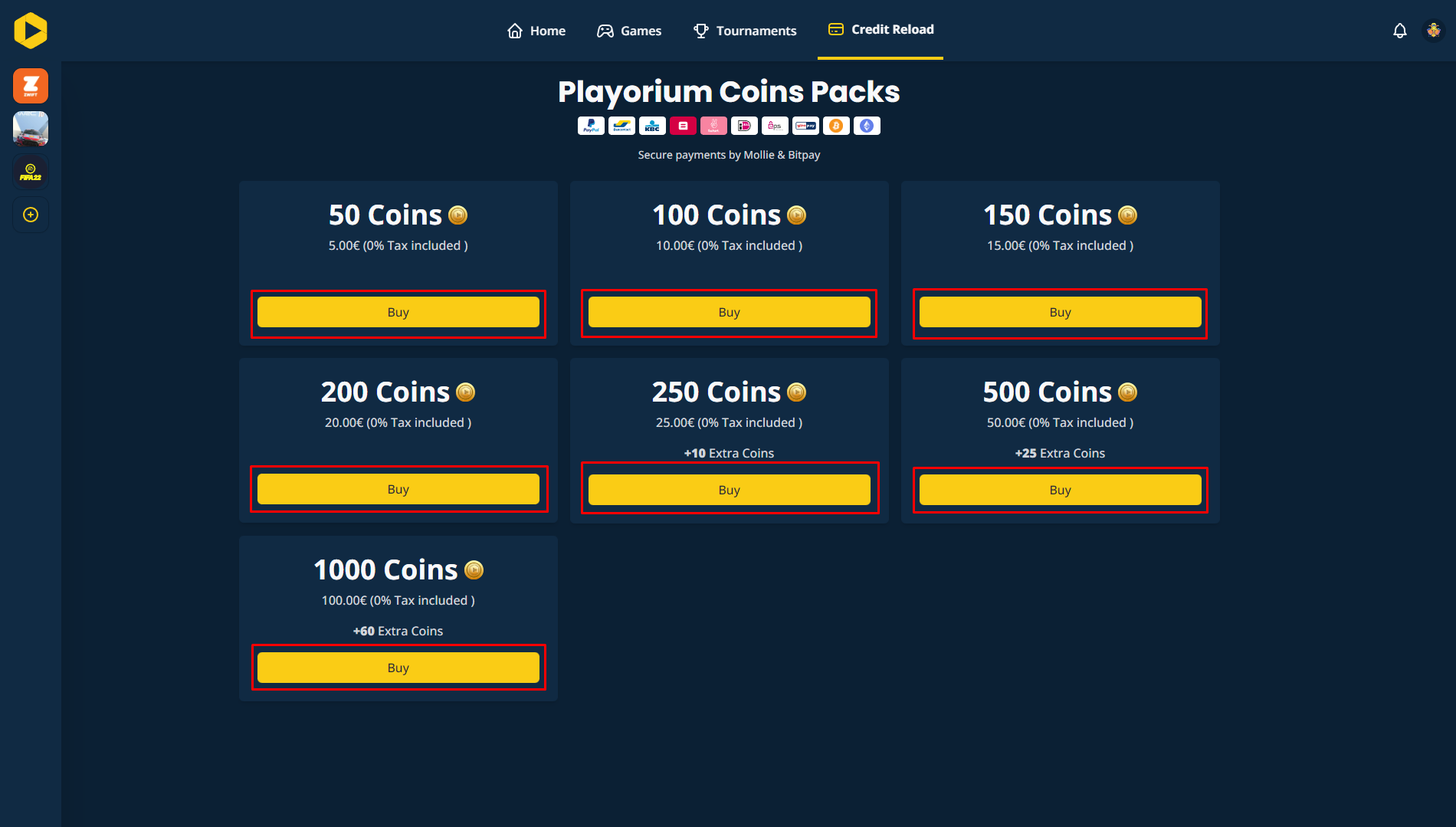 Select the type of payment you wish to make (Euros or cryptocurrency)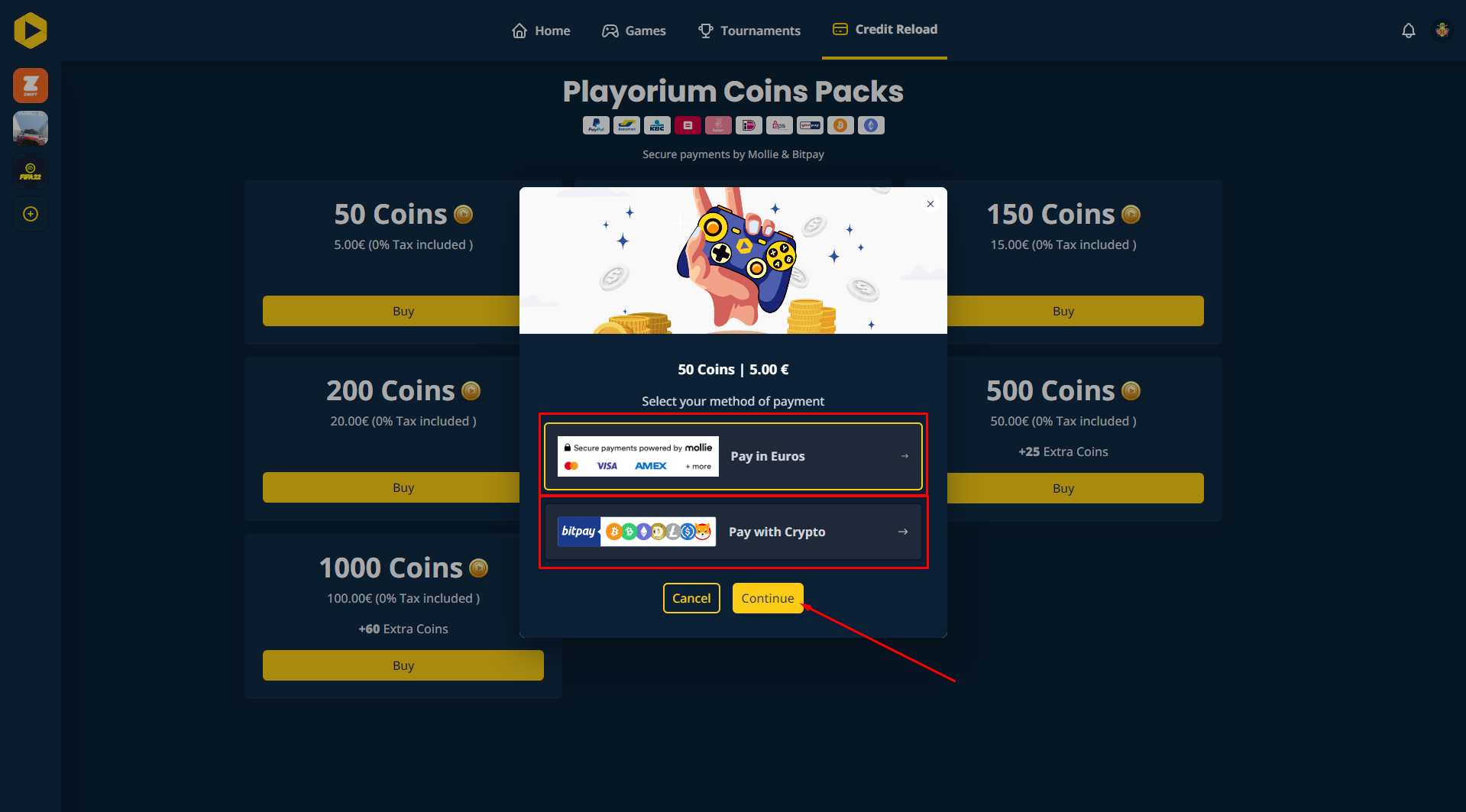 You will then be redirected to Mollie (or Bitpay for cryptocurrency). You can then select your payment method and enter your payment information.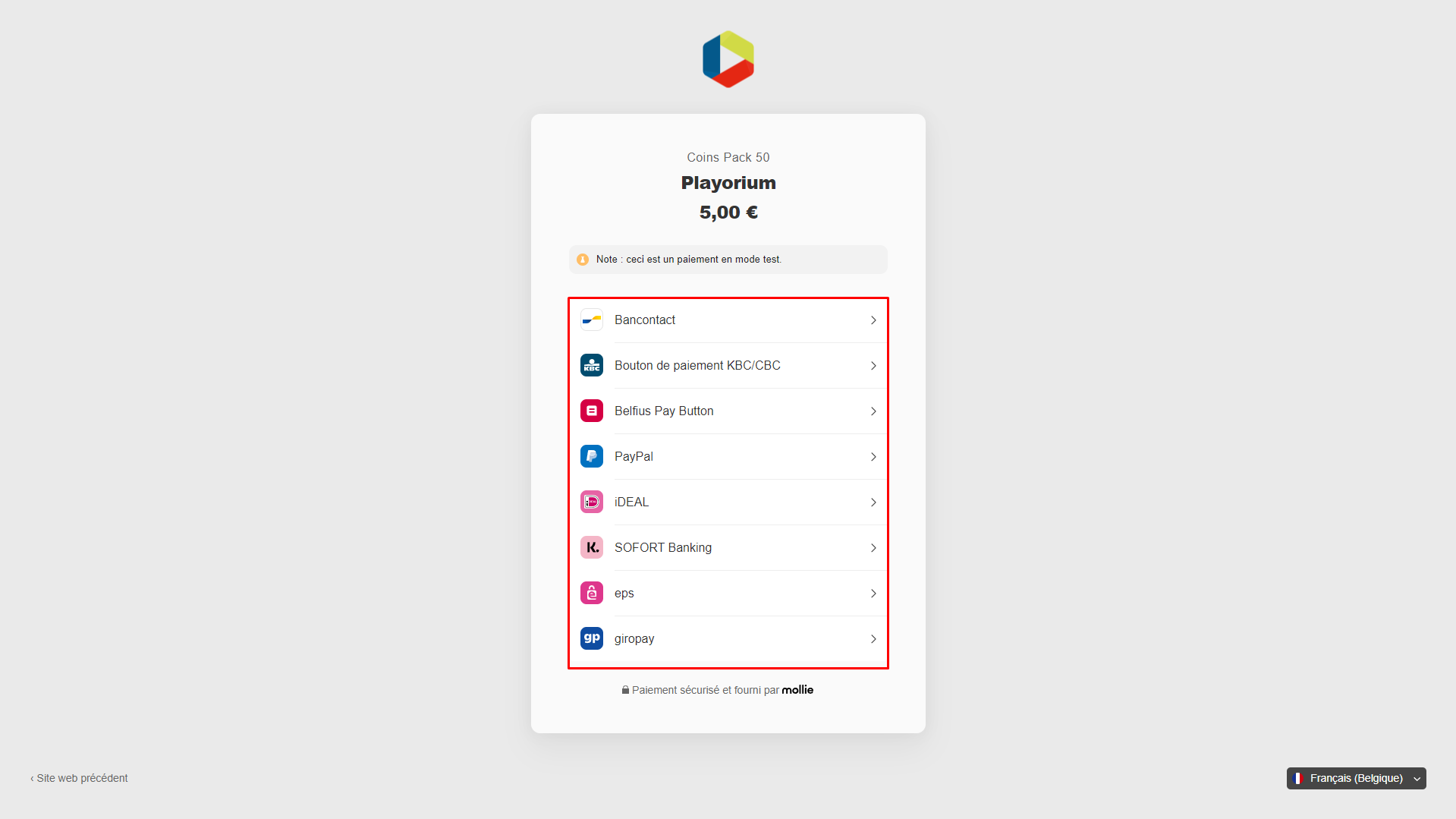 After accepting your payment, you will be redirected to Playorium and your coins will be automatically added.
You will receive a confirmation email when you pay and when the corners are reloaded automatically (regardless of your notifications and such).
We do not store your payment details.