Check-in is not required for tournaments with a paid entry. However, for tournaments with paid entries, you can unregister up to 30 minutes before the tournament starts.
The tutorial in writing
Is the checkin obligatory?
For free tournaments, it is mandatory to make a check-in for tournaments with bracket, group phase + bracket and championship. It is not mandatory for Time Trials tournaments (often used for simracing tournaments, etc.).
Free tournaments
The check-in is mandatory 30 minutes before each tournament. The check-in serves to validate your participation. The check-in open automatically. Once the check-in is open, it is no longer possible to join the tournament.
Don't worry, you will receive an email reminding you of this. PS: it is possible that the email will arrive in spam (ex: Outlook.com/msn.com/live.com).
Check in directly from the homepage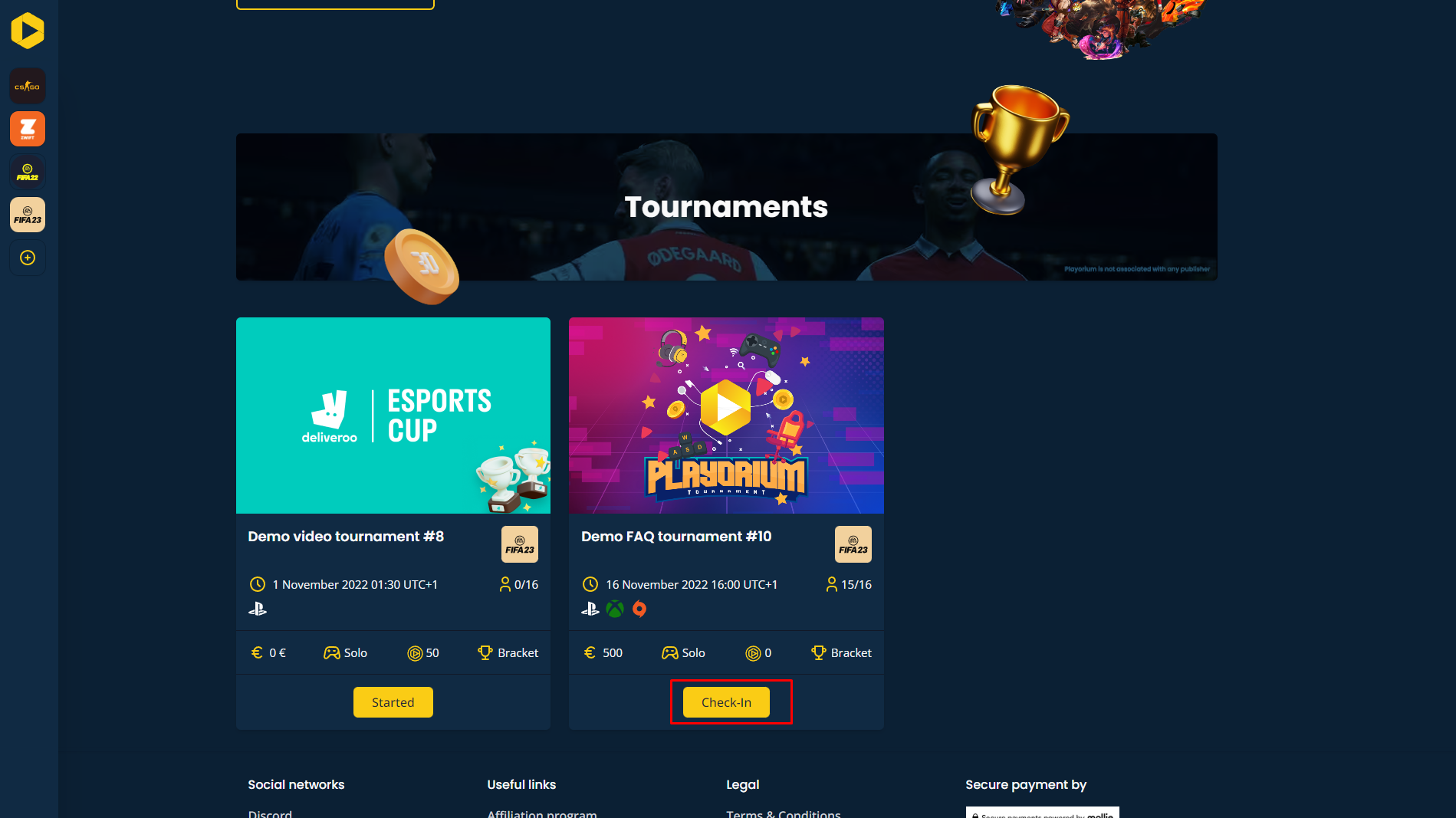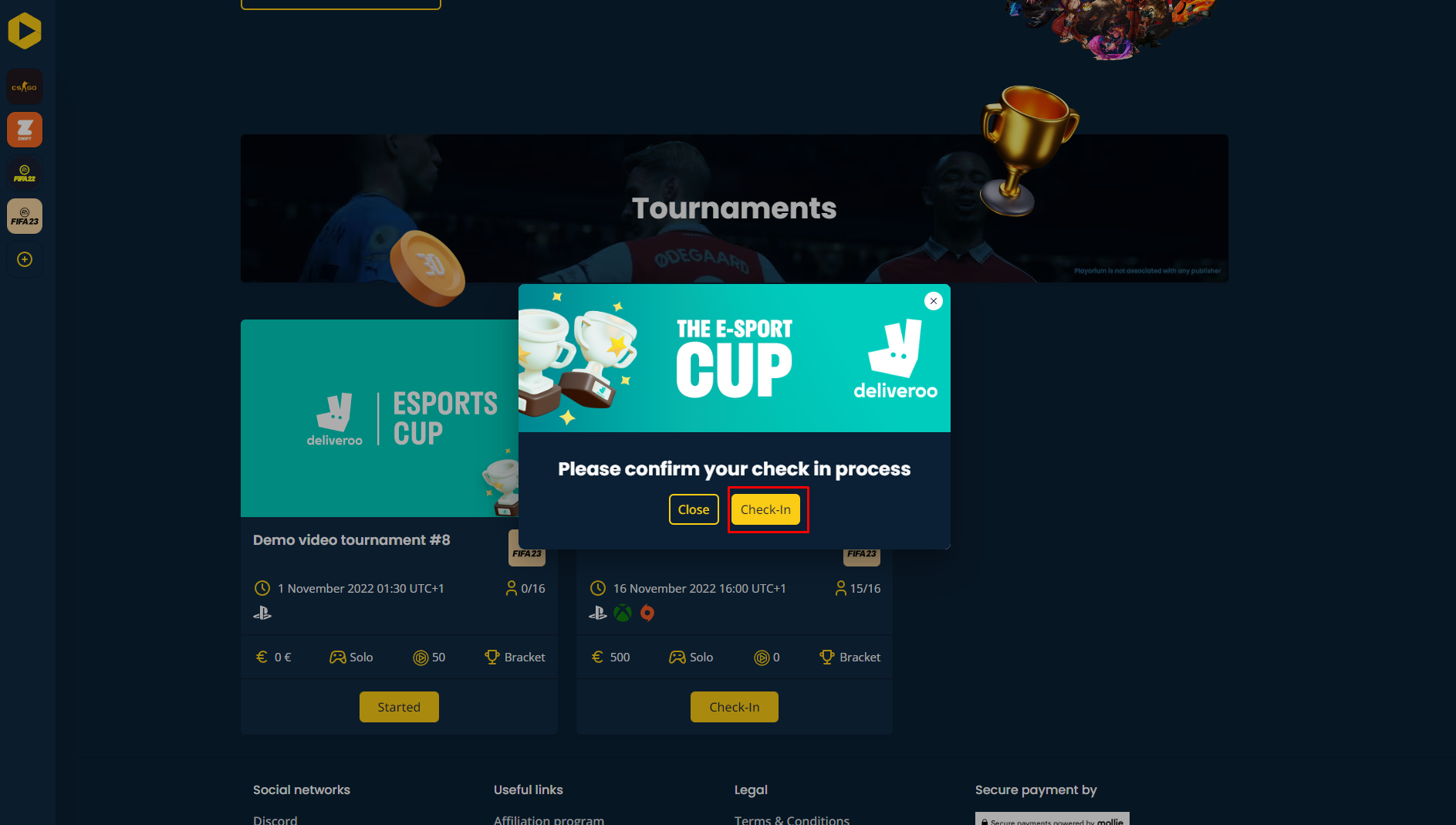 Check-in from the tournament page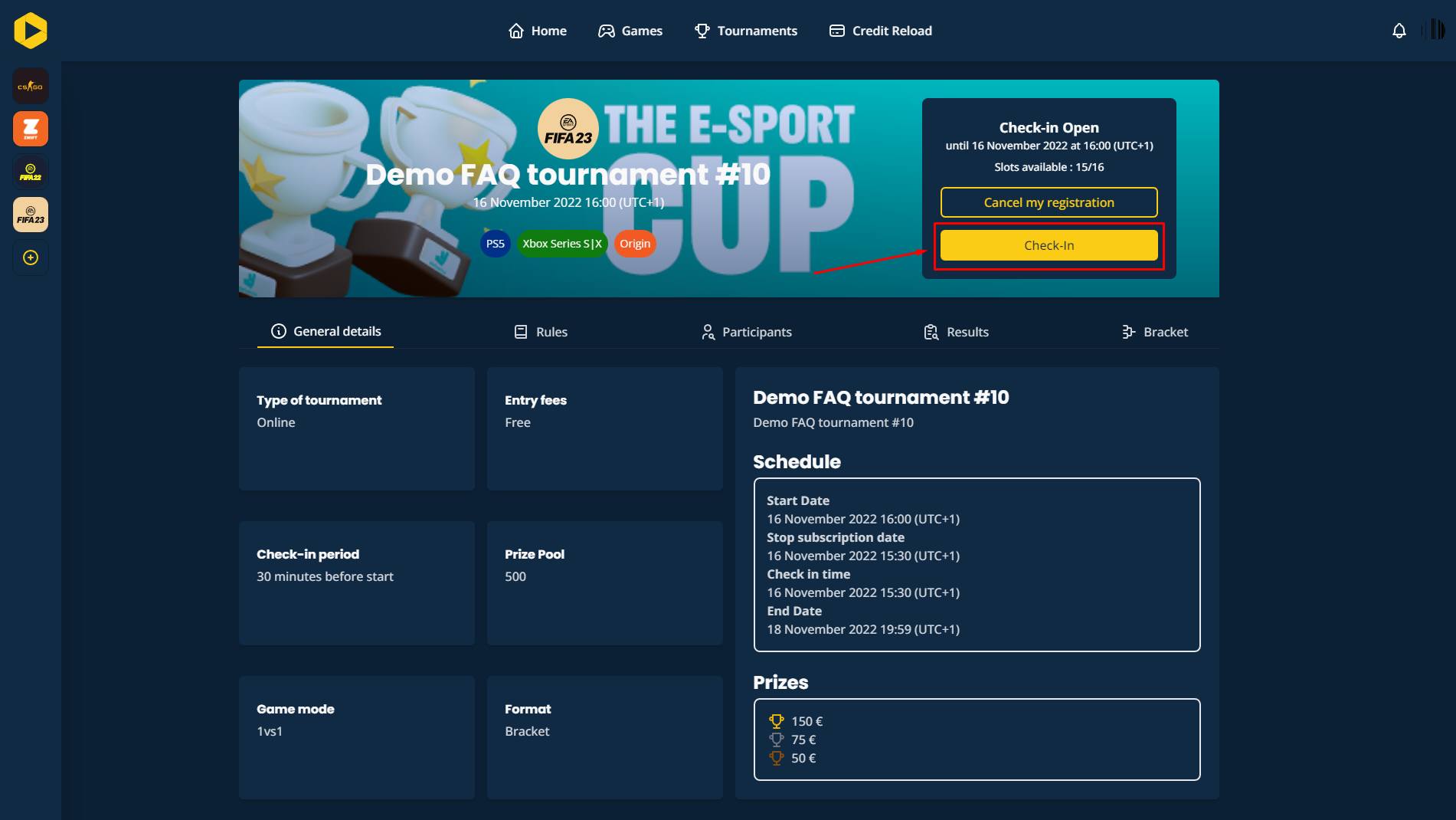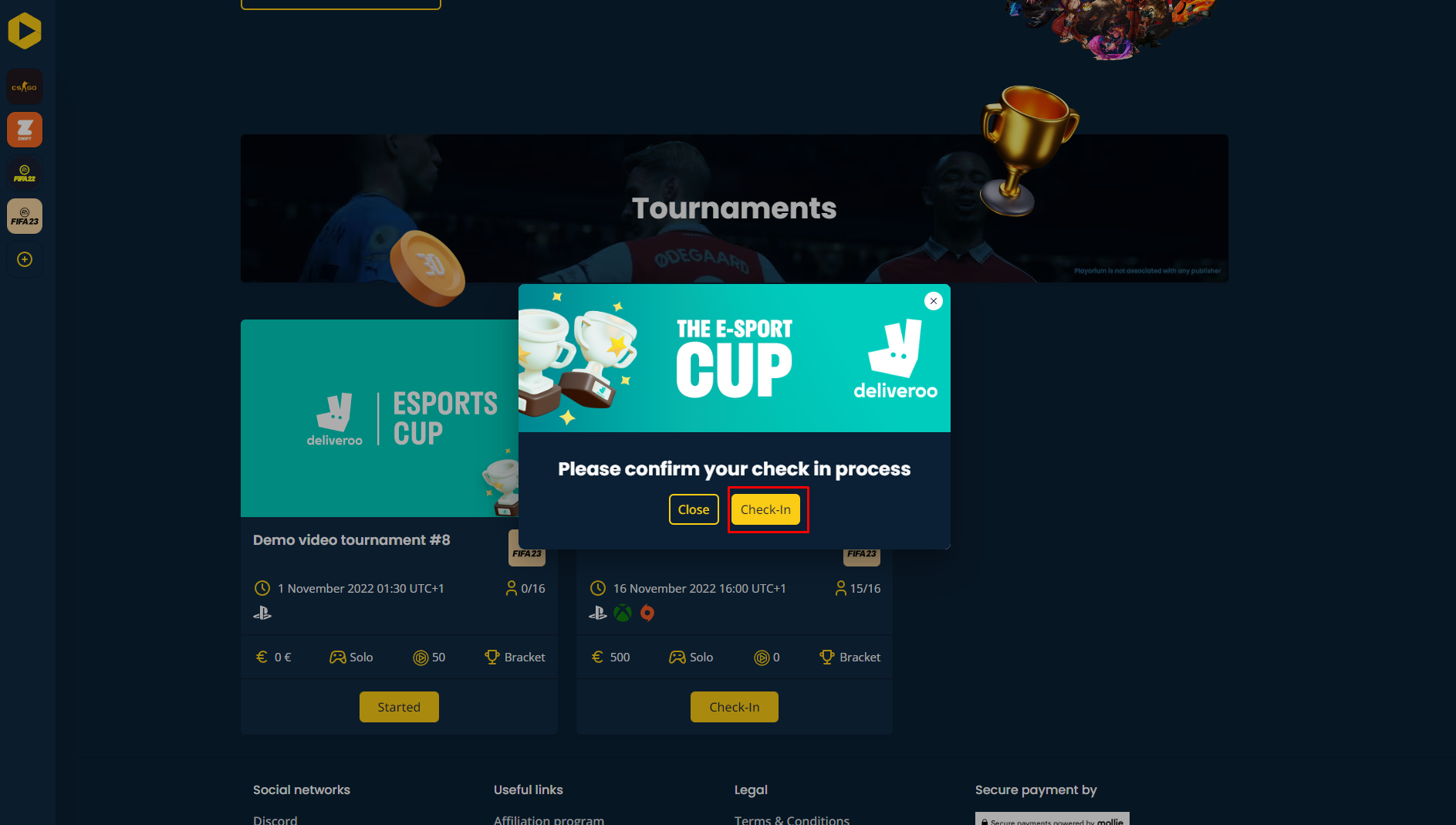 How can I be sure that I have done my check-in?
In the tournament information it is possible to check which players have checked-in or not. To do this you have to go to the participants tab. Players with a green ball have check-in, players with a red ball do not have check-in. Here is an example: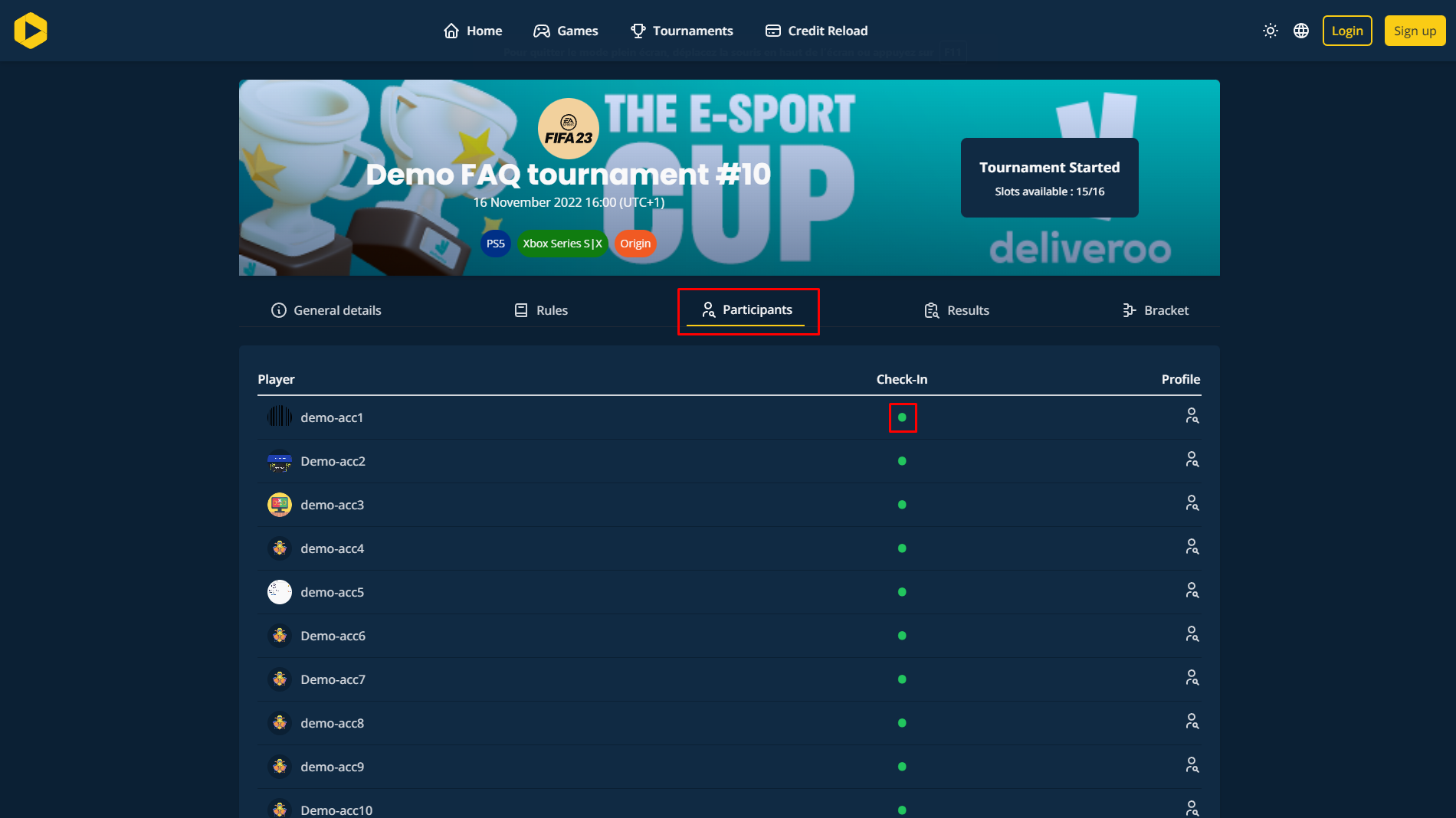 What happens if I don't get my check-in on time?
It is no longer possible to validate your participation.
I have a problem when I want to do my check-in
It is necessary to open a ticket at the support desk and ideally contact the admins via the tournament discord in order to solve the problem